In collaborating and trading with other artists, Katrina noticed that there were relatively few goods for men, fewer still that were up to the creative caliber of women's gifts. Espacio Handmade was forged out of this void, and she began making men's accessories, transitioned into hand stitched leather bound flasks, and eventually added small batch organic grooming products. Espacio Handmade is committed to making quality handmade goods for the refined gentleman with a rebellious streak. Espacio Handmade's goods are the essential accessories for getting up to no good, and looking damn fine in the process.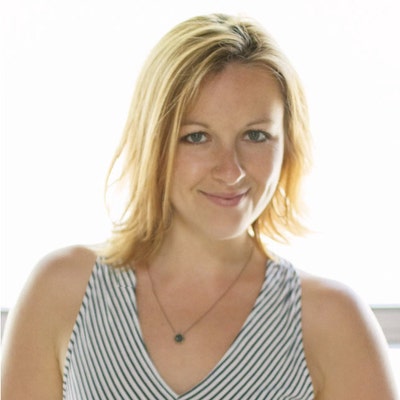 Katrina Marhefka is our owner, and creative force behind Espacio Handmade. Each design is made and finished in our Austin, TX studio. Katrina is also the maker behind Spruce Jewelry, whimsical glass and steel jewelry designed for the ladies. Her vision is to build simple, beautiful lifestyle products that enhance your life. She designs and builds simple, well-crafted products that enrich your quality of life.
Our Process
We design the flask, cut the flask, then dye & form the flask. See it in action.
Once the flask has dried, we condition and seal the leather, then we stitch.
Our Leather // Sustainable & Made in USA
Our leather is vegetable tanned, meaning bark, leaves and natural materials are used to tan the leather. We honor the sacrifice of the animals by utilizing hides that are part of our food source. 
Our Philosophy
Well Kept is part of our lifestyle; we're makers interested in designing and building simple, well-crafted products that enrich your quality of life. Well Kept is a collaboration between designer Katrina Marhefka and herbalist Kelsey Riley. Kelsey is our house herbalist with a background in distillation, therapeutic essential oils and organic farming. Be Well Kept.
Espacio Handmade and Spruce Jewelry are pit stops on our creative journey. We hope you'll join us wherever we're led.